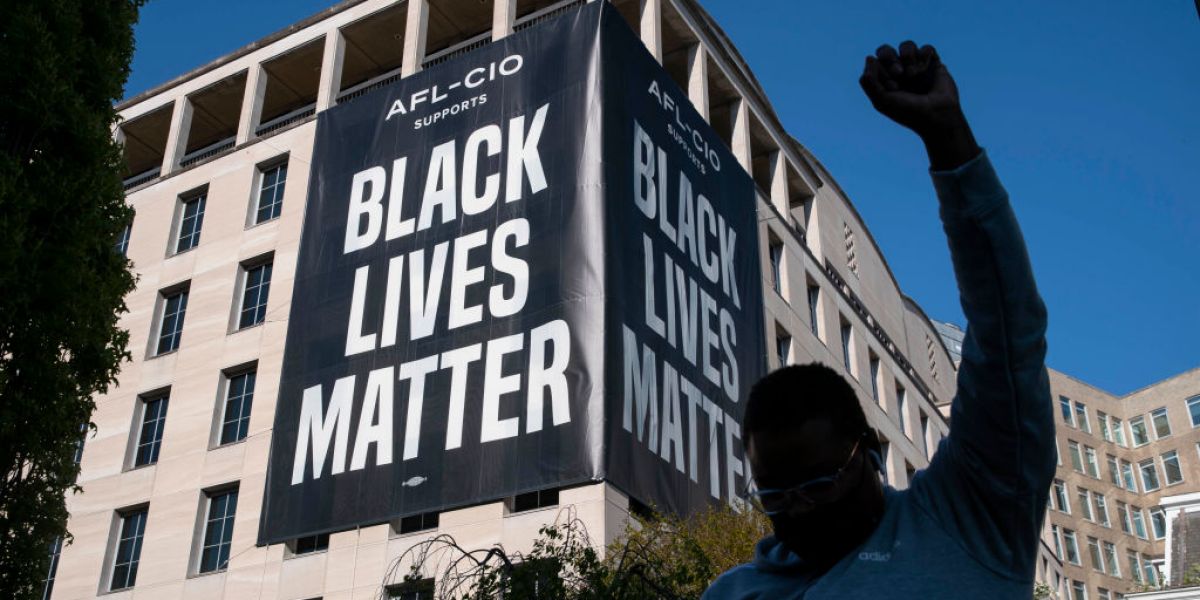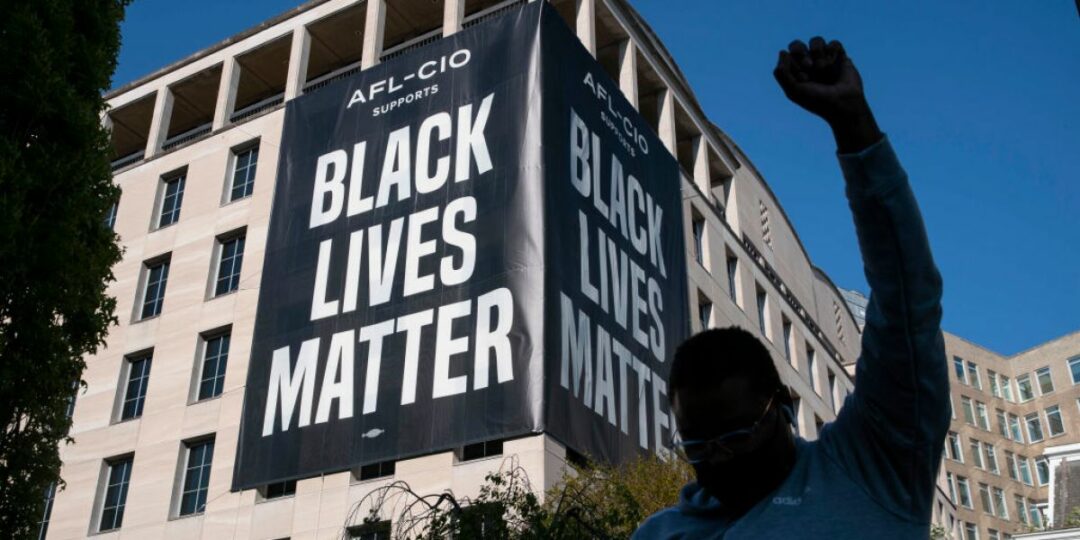 3 Ways To Continue Demanding Justice Now That The Derek Chauvin Trial Is Over
Civil Rights organization, Color of Change, offers tips on how you can make a difference in the fight to save Black lives.
We shared relief and tears of hope just over a week ago on April 20th, 2021, when a jury finally held Derek Chauvin accountable for the murder of George Floyd. Chauvin was found guilty of murdering Floyd on all three accounts, but within hours we had to watch another video, of another Black person, this time a child — Ma'Khia Bryant — being murdered by police.
During the short three week trial, we also saw multiple police murders in our country including Daunte Wright, a 20 year old Black man, who was killed by now former Brooklyn Center police officer Kimberly Potter right around the corner from where Floyd was murdered. So, the fight to reform an entire police system that typically fails to keep Black people safe must continue.
The verdict of Derek Chauvin was about accountability, not justice. It's the beginning of a long journey for outspoken elected officials to step up and enact real solutions that not only change the conditions Black people face at the hands of police, but actually move us towards true justice with legislation and reinvestment of funds back into our communities.
RELATED: Anthony Anderson Says Derek Chauvin Trial Was Hard To Watch
We shouldn't have to wait for the next tragedy for policymakers and elected officials to deliver transformative change. The fight ahead for accountability and systemic change is about more than 12 jurors in one courtroom, or reforming one police department. It's about addressing the racist practices that plague our nation's law enforcement. We must continue to take action because Black people deserve to feel safe. And we hope you will join us.
This week, we're continuing to keep the pressure on policy leaders to push for the reform that Black communities need in this country. Here are five things you can do as just one person to continue to demand justice:
ADD YOUR NAMEShortly after the trial, Color Of Change demanded an investigation into the Minneapolis Police Departments' policing practices. The Department of Justice (DOJ) has agreed to this demand and has opened an investigation. However, we know that violent policing does not end because of the reform of one police department. Add your name to this petition to demand that the DOJ investigate the police departments in Columbus, Ohio, Rochester NY, Louisville, KY and other cities in the United States where Black lives are threatened by militarized police departments.

DEMAND JUSTICE FOR DAUNTE WRIGHTEx-police officer Kimberly Potter has been charged with second-degree manslaughter, but this is about more than just one police officer; it's about addressing a national public health crisis. Sign your name to this petition to demand  the funding of non-police programs in Brooklyn Center, the Twin Cities and other locations that will invest in protecting Black people and saving Black lives.

END QUALIFIED IMMUNITYSince the 1960's, the Supreme Court implemented Qualified Immunity to prevent civilians from suing public officials (including police officers) for constitutional violations including excessive use of power. In response to the violent murders of many Black individuals, Representatives Ayanna Pressley and Color Of Change have introduced legislation to end the doctrine of qualified immunity. Sign your name to demand the end to this legal practice.