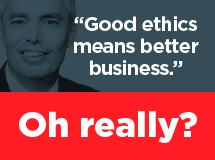 DES MOINES, IOWA — As part of a broad national campaign urging divestment from the  for-profit private prison industry, ColorOfChange, the nation's largest online civil rights organization, announced that after extensive and direct outreach, The Principal Financial Group has refused to divest and disassociate from the business of incarceration.  New emails revealed today by ColorOfChange.org document The Principal Financial Group's acknowledgement of and continued investment in the private for-profit prison industry.
VIEW THE CORRESPONDENCE HERE: https://s3.amazonaws.com/s3.colorofchange.org/images/The_Principal_ColorOfChange_correspondence_.pdf
The Principal Financial Group, one of the largest companies in the United States, has been repeatedly leveraged their brand as one of the most ethical – but civil rights group ColorOfChange.org says the fund's massive investment in private for-profit prison companies, totaling more than one hundred million dollars, would suggest otherwise.  According to SEC filings, Principal Financial Group purchased 2,999,688 shares of CCA stock, valued at $99,684,000, and 416,407 shares in GEO stock, valued at $13,533,000.
"Frankly, it's shameful that a company that leverages its brand as one of the 'world's most ethical companies,' uniquely committed to the well-being of the employees and communities it serves, would invest so heavily in an industry notorious for deeply unethical business practices and devastating human rights abuses," explained Rashad Robinson, founder and executive director of ColorOfChange.org.  "In communities across the country, people fundamentally understand the great damage caused by for-profit prisons, which are fueled by the support of institutional investors like The Principal Financial Group. Those communities are standing up to hold corporations, board members, and politicians accountable for ending their support of this destructive industry."
More than 45,000 ColorOfChange members have signed onto the campaign urging investors to withdraw their investment in an inhumane industry.
VIEW THE PETITION HERE: http://act.colorofchange.org/sign/privateprison_divestment/
ColorOfChange's for-profit prison divestment campaign focuses on the top two prison companies, Corrections Corporation of America and The GEO Group, which are publicly traded and financed by investors, major banks and corporations that hold shares in the industry. CCA and GEO make money by charging a daily rate per person — costing taxpayers billions for dangerous, ineffective facilities.The industry also makes money by avoiding tax payments. CCA will dodge $70 million in tax payments this year as a real estate investment trust (REIT) that designates their prisons as "residential".
"In order to maximize profits, prison companies cut back on staff training, medical care, and rehabilitative services — causing assault rates to double in some facilities, as well as by lobbying for and benefiting from laws that put more people in jail," explains Robinson. "In the 1990's CCA chaired the Criminal Justice Task force of shadowy corporate bill-mill, the American Legislative Exchange Council (ALEC), which passed '3 strikes' and 'truth in sentencing' laws that continue to send thousands of people to prison on wildly disproportionate and harsh sentences.
Across the country, the political tide is shifting against the for-profit prison industry. Just weeks ago, Idaho took back control of the state's biggest prison from CCA. In 2013, Kentucky, Texas, Idaho, and Mississippi broke ties with CCA after reports of chronic understaffing, inmate death, and rising costs to the states became undeniable.  Last April, New Hampshire rejected all private prison bids when prison corporations could not guarantee their operations would meet legal requirements for safely housing prisoners.  In California, home to some of the private prison industry's most lucrative contracts, there is growing opposition to Governor Jerry Brown's misguided plan to comply with a Supreme Court order to alleviate the State's prison overcrowding crisis by moving thousands of prisoners into private facilities, at a public cost of $1 billion over 3 years.
For more information, or for interviews with ColorOfChange.org, please contact Brett Abrams at 516-841-1105 or by email atbrett@fitzgibbonmedia.com.
# # #
With more than 900,000 members, ColorOfChange.org is the nation's largest online civil rights organization.