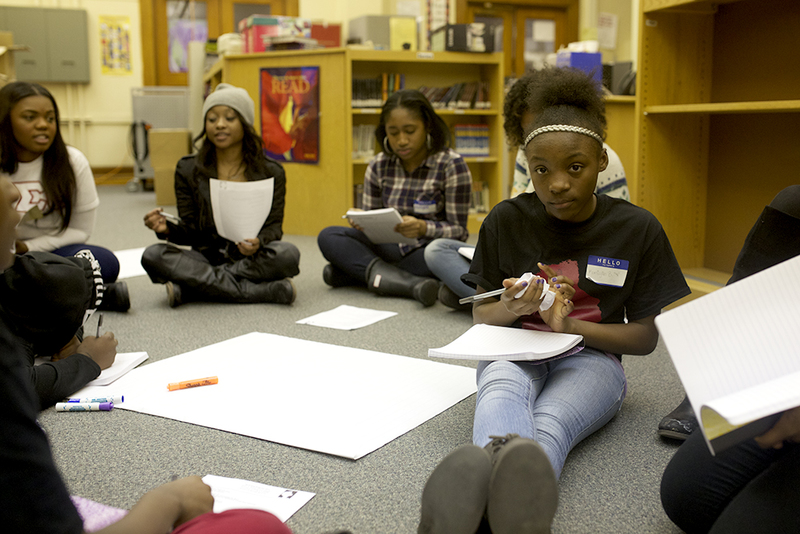 Alongside announcement of lawsuit, Color Of Change outlines demands to create safe learning environment for Black children
NEW YORK — Color Of Change, the nation's largest online racial justice organization, has mobilized over 60,000 people to demand accountability from Binghamton City School District in New York after four 12-year-old Black and Latinx girls underwent a humiliating and traumatizing strip search. Today the NAACP Legal Defense Fund filed a lawsuit to protect the rights of these girls and further pressure the school district.
On January 15, 2019, staff at East Middle School in Binghamton, NY subjected these students to vitals checks, sobriety checks, and a strip search as punishment for "hyper and giddy behavior." Their parents did not consent to the searches. Administrators further punished the girls by serving one an in-school suspension and forcing all four to attend an alternative school.
In response to this racist and unjust incident, over 60,000 people have signed onto Color Of Change's demands that Binghamton City School District:
Fire the nurse, assistant principal, and principal of the school and any other personnel who oversaw the strip searches;
End all school strip searches district-wide;
Pay for culturally competent counseling for the four students involved; and
Require all district employees to undergo training on the constitutional rights of students, parental notification and consent protocol, and racial and gender bias.
Color Of Change has also requested meetings with district administrators and state officials.
Color Of Change issued the following statement from Senior Campaign Director Brandi Collins-Dexter:
"The trauma inflicted on four Black and Latinx, 12-year-old girls by East Middle School staff as punishment for absolutely normal behavior was unnecessary, cruel, and unlawful. School administrators in Binghamton City School District must be held accountable so their Black students can feel safe and protected while at school.
This is not the first incident of racism in the District – just in this school year, school personnel physically assaulted and threw racial slurs at a 17-year-old Binghamton High student for attempting to leave campus. Both incidents, within such a short time frame, speak to the pervasiveness of systemic racism in the District.
The NAACP Legal Defense Fund's suit against the school district is a necessary step to force administrators to do better by all their students.
As the lawsuit moves through court, Color Of Change and our 1.5 million members will be holding administrators' feet to the fire until justice is won for these students and all Black students and their parents feel safe at school."