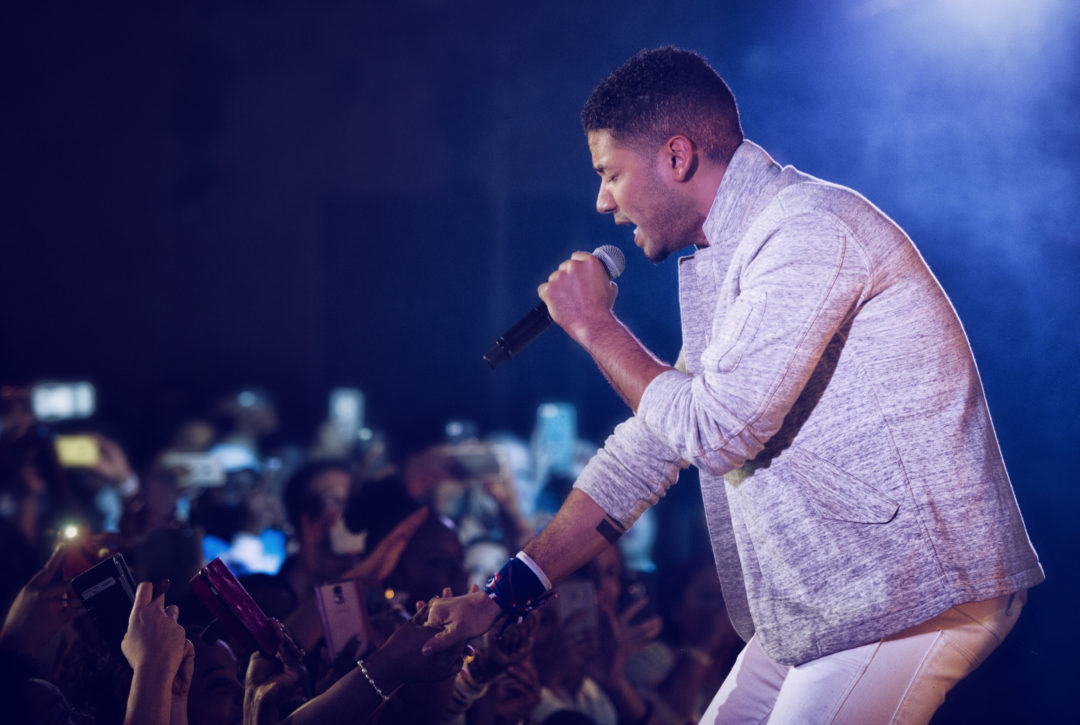 Color Of Change
For Immediate Release: January 22,2019
Media Contact: Oliver Jones, oliver.jones@berlinrosen.com, (646) 746-4325
Rashad Robinson, President of Color Of Change, the nation's largest online racial justice organization, issued the following statement after the targeted attack on activist and 'Empire' star Jussie Smollett
Color Of Change President, Rashad Robinson
We stand with Jussie Smollett, who was targeted for living his life unapologetically as a Black, gay man. This attack is personal for us: Jussie has been a powerful advocate for marginalized communities.
Color Of Change is in contact with Cook County State's Attorney Kim Foxx on this matter as our hope is to ensure that federal and local prosecutors conduct a full and transparent investigation. All efforts must be put towards finding those who committed this act of violence and bringing them to justice.
The violent attack on Jussie is a frightening reminder of the white supremacy and homophobia rampant in our country, as well as the consequences of enabling hateful rhetoric with collective silence.
We should remember that his attack is not an isolated incident. Violence against Black, LGBTQ, and those at the intersection happens every day and is increasing yearly. For those living at the intersection of Black and LGBTQ identities, discrimination and violence is compounded. We may not know their names, but there are many more people who live under the threat of violence and even death simply for being and embracing who they are.
As reports continue to unfold, our hearts hurt to be reminded, yet again, of the hate and the pain that characterizes the Black experience in America. We will not be silenced, and as the largest online racial justice group with 1.4 million members, we won't stop fighting for justice.