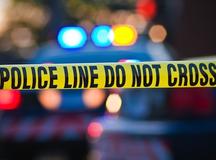 FOR IMMEDIATE RELEASE
CONTACT: CJ Frogozo, CJ@FitzGibbonMedia.com, 310-570-2622
New York, NY – ColorOfChange.org and its members are urging FOX, and corporate advertisers of the television show COPS, to make the 25th season of show its last in primetime. Since its debut in 1989, FOX, COPS producers, and corporate advertisers have built a profit model around distorted and dehumanizing portrayals of Black Americans and the criminal justice system. American culture unfairly views young men like Trayvon Martin and Jordan Russell Davis with suspicion. Moreover, in the last decade, New York has had close to 5 million incidents of "stop and frisk" by police officers, most of which have targeted Black and Hispanic males, so right now the stakes couldn't be higher for minority communities or their families.
"Research shows that with such a narrow range of Black characters and personalities in primetime, the negative perceptions and distorted images presented by shows like COPS, create an atmosphere of suspicion and desensitizes and conditions audiences to view police misconduct and harsher punishments as acceptable," said Executive Director of ColorOfChange, Rashad Robsinon.
Robinson continued, "Given the implicit biases and negative outcomes that are shaped by crime shows like COPS that paint a distorted portrait of Black people and the criminal justice system, FOX and the advertisers associated with COPS should think long and hard about whether they want to continue to associate their brands with this type of dehumanizing content despite pressure from the Black community."
Content analysis performed in the mid-nineties revealed that "reality" crime programs like COPS tend to over-represent whites as police officers and under-represent Blacks and Latinos as authority figures, while also under-representing whites and over-representing people of color as criminals. According to researchers, distorted media representations can be expected to create attitudinal effects ranging from general antagonism towards Black men and boys to higher tolerance for race-based socio-economic disparities, reduced attention to structural and other big-picture factors, and public support for punitive approaches to problems.
View Petition from ColorOfChange to the Fox Network and Advertisers at http://bit.ly/ZwgHCr
###
With more than 850,000 members, ColorOfChange.org is the nation's largest online civil rights organization.