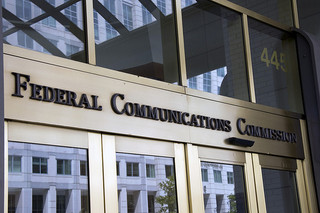 NEW YORK — On the one-year anniversary of the FCC's rollback of net neutrality protections, Color Of Change issued the following statement from Senior Campaign Director Brandi Collins-Dexter: 
"Net neutrality is a defining civil rights issue of the 21st century, most consequently for Black communities. The Trump Administration's repeal of net neutrality protections, one year ago today, put a significant roadblock on the path toward building a racially equitable society.
Black people rely on an open internet, free of censorship, to build and promote our businesses or mobilize our communities to fight for justice. We commend House Democrats for passing the Save the Internet Act, and urge their counterparts in the Senate to force Republicans to choose between voting for net neutrality and respecting the will of a majority of Americans, or rejecting it in favor of campaign donations from ISPs. Democratic candidates who depend on Black voters must include a net neutrality protections in their campaign agendas. This issue needs to be front and center."
###
Color Of Change is the nation's largest online racial justice organization. We help people respond effectively to injustice in the world around us. As a national online force driven by over 1.5 million members, we move decision-makers in corporations and government to create a more human and less hostile world for Black people in America.