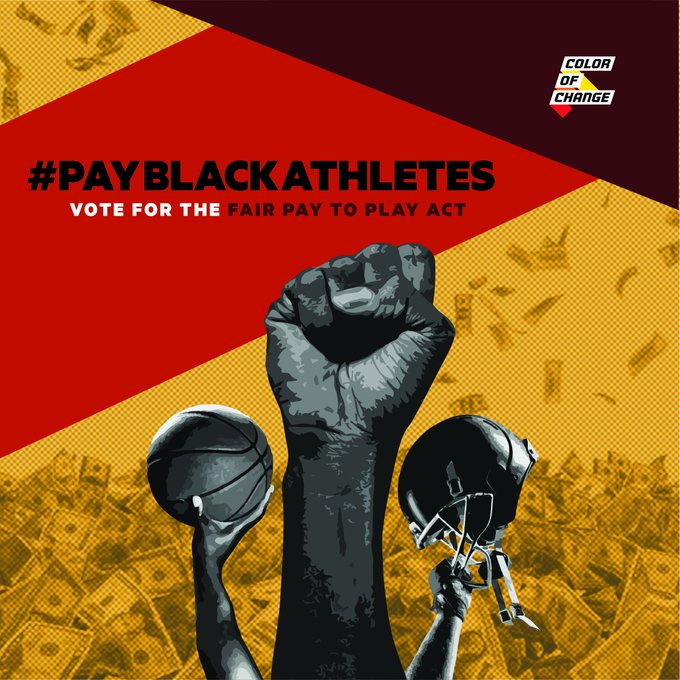 SACRAMENTO — Following the California State Assembly's unanimous vote last night to pass the Fair Pay to Play Act, which would allow athletes in the National Collegiate Athletic Association (NCAA) to profit from their own names, images, and likenesses, Color Of Change–the nation's largest online racial justice organization–issued the following statement from Managing Director of Campaigns Arisha Hatch: 
"The Fair Pay to Play Act is a necessary and long-awaited solution to the NCAA–as well as universities, coaches, and sports companies–pocketing profits off the hard work of its athletes, the majority of whom are Black. Today's vote forcefully challenges the NCAA's 'amateur status' rules that have justified exploitation of the league's Black football and basketball players for far too long.
College athletes are no amateurs–their commitment, athleticism and sportsmanship bring in billions of dollars for the NCAA each year. Yet, while the NCAA paid President Mark Emmert $2.4 million in 2018 alone, it denies its own players the right to earn a living off their hard work and receive adequate support to complete their education.
We thank Senator Nancy Skinner (D-Berkeley) and Senator Steven Bradford (D-Los Angeles) for their leadership in championing this bill, despite pressure, manipulation and fear-mongering from the NCAA and its lobbyists.  California, which has the most NCAA schools in the country, has an opportunity to set a standard for the rest of the country, and we call on Governor Newsom to sign this bill into law immediately.

Color Of Change and it's 1.5 million members will continue to advocate for similar legislation throughout the country that ends the corrupt system of 'amateur status' rules and advances the ethical treatment of collegiate athletes."