Immediate Release: June 11, 2020
NATIONWIDE— In response to A&E's decision to cancel "Live PD," a core demand set by Color Of Change during meetings with the network and its parent company Hearst Communications, Color Of Change's President Rashad Robinson issued the following statement:
"Color Of Change applauds A&E's important decision to cancel "Live PD." After our successful cancellation of Paramount Networks' "Cops" yesterday, our team reached out to executives at A&E and their parent company, Hearst Communications, to demand that the network stand with millions of Americans concerned about police propaganda and officially cancel "Live PD" instead of simply not airing it during the #JusticeForGeorgeFloyd protests. Now we're calling on Netflix to cancel the show "Border Patrol," which similarly distorts crime and policing for public consumption. In a moment when everyone wants to proclaim that Black Lives Matter, It's past time for the networks to put action behind their words with more honest depictions of crime and policing in tv and film.
Earlier this year Color Of Change released a crime television report, called Normalizing Injustice, which details the ways these widely watched shows play a significant role in advancing distorted representations of crime, justice, race and gender within our culture. It found that Crime television encourages the public to accept the norms of overpolicing and excessive force and reject reform, while supporting the exact behavior that destroys the lives of Black people.
The cancelation of "Cops" and "Live PD" are the most recent in Color of Change's campaign to push media companies to end the production of reality police series. For the past seven years, Color Of Change has run a campaign demanding the networks remove harmful narratives about crime and dishonest depictions of policing on TV. In 2013 our campaign got "Cops" canceled from Fox, in 2016 we successfully got A&E to cancel "Generation KKK" and in 2017  got A&E to cancel "Akil the Fugitive Hunter." We continue our work to create a more human, less hostile world for Black people."
###
RELATED POSTS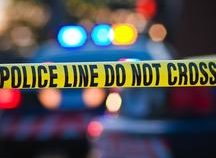 ColorOfChange, The Nation's Largest Online Civil Rights Organization, Mobilizes to End Show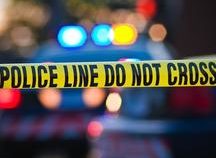 The Nation's Largest Online Civil Rights Organization Led National Effort to Remove the Show from Primetime Network Programming