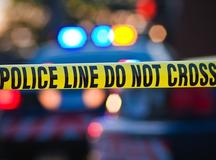 FOR IMMEDIATE RELEASE
Contacts:
Kayla Keller, 281-682-6212, Kayla@fitzgibbonmedia.com
Tim Rusch, 917-399-0236, Tim@fitzgibbonmedia.com
Los Angeles, CA – After months of pressure, today Senior Executives at FOX Broadcasting informed ColorOfChange.org that, after 25 years, it would not renew COPS for another season. After decades of exploitation, the reality TV series is now moving to a niche network, SpikeTV. In the months leading up to this announcement ColorOfChange.org has been the leader in an organized campaign to urge advertisers and executives not to renew the show for a 26th season.
Last week, ColorOfChange ran member funded ads in AdvertisingAge and Daily Variety to send a clear message to corporate advertisers and FOX executives that Black people will no longer tolerate dangerous and dehumanizing stereotypes on so-called "reality" tv shows. Additionally, the group had plans to hold a press conference and rally this Tuesday at FOX Studios in Los Angeles.
ColorOfChange members and community leaders were set to deliver nearly 35,000 petitions from members demanding the series' cancellation.
"We have been working tirelessly to push this damaging reality TV series off primetime network television, and today we applaud FOX for dropping this toxic show from its lineup," said ColorOfChange.org Executive Director, Rashad Robinson.
"Out of primetime, COPS no longer has a mainstream platform and will have a significantly smaller audience. Research shows that exploiting persistent dehumanizing stereotypes that marginalize Black Americans have real-world consequences, and there is much more work to be done to bring about a significant cultural shift in the ways we are portrayed in the media.
ColorOfChange will continue to address the broader cultural problems found in inaccurate and harmful media portrayals of Black Americans. We will always hold networks and advertisers accountable for the content that they choose to run or support. This effort is just another example of the power of our members and everyday people to create change in our communities. We are glad that FOX made the right decision and look forward to more networks doing the same."
###
With more than 850,000 members, ColorOfChange.org is the nation's largest online civil rights organization.