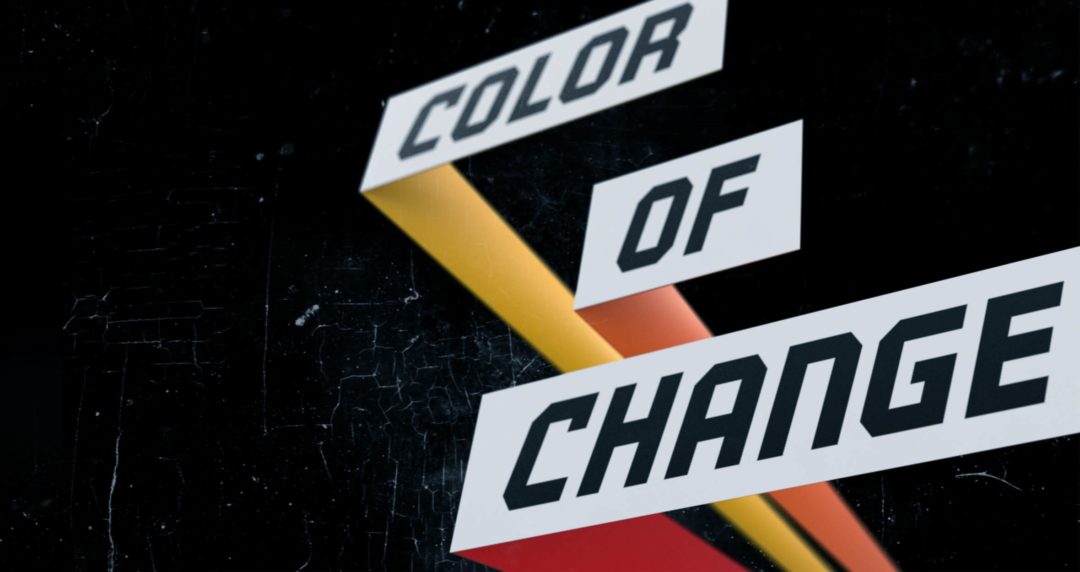 FOR IMMEDIATE RELEASE
Contact:Timothy K. Rusch tim@fitzgibbonmedia.com
Over the last several weeks, ColorOfChange members have placed thousands of calls to Amazon, AT&T, State Farm and Johnson & Johnson, demanding that these companies drop their membership in the American Legislative Exchange Council (ALEC). The pressure is part of the civil rights organization's successful organizing effort to send a message to companies that rely on Black consumers and Black employees while financially supporting a group that has worked to suppress the Black vote.
"Our members' efforts have successfully exposed how major corporations, through ALEC, supported discriminatory voter ID laws, 'shoot first' laws like the one that protected Trayvon Martin's killer, and other policies that undermine the rights of African Americans and endanger our communities. Now that America is learning more about ALEC's extreme agenda, companies that continue to fund ALEC will be sending a clear message that they support ALEC's attacks on African Americans, workers, and the environment. We're continuing to reach out to corporations directly to tell them that now is the time to leave ALEC, and that our members are prepared to hold them publicly accountable if they refuse," said ColorOfChange Executive Director Rashad Robinson.
The campaign's first success came in mid-March, when PepsiCo Vice President for Public Policy/Government Affairs Paul Boykas confirmed in a letter to ColorOfChange that the company would drop membership in ALEC. The victory came after months of correspondence between the civil rights group and the company related to ALEC's role in pushing voter ID laws that will suppress the Black vote in the upcoming election. These bills — crafted by ALEC as "model" legislation — stand to disenfranchise up to 5 million eligible voters, including African Americans, Latinos, the elderly, youth and rural residents.
Three days after learning of Pepsi's plans to drop ALEC, ColorOfChange launched what it thought was an unrelated campaign in response to the killing of 17-year-old Trayvon Martin. But as news spread of the Martin tragedy, Florida's "stand your ground" law and ALEC's role in pushing bills modeled on this law in statehouses nationwide became a national story. In the wake of the killing, Coca-Cola and Kraft Foods announced that they, too, would leave ALEC. Both companies had been in conversation with ColorOfChange since late 2011 around ALEC's role in voter suppression. Intuit Inc. (maker of TurboTax and QuickBooks) announced its departure as the exodus picked up steam. McDonald's, Wendy's, Mars Inc., Blue Cross Blue Shield Association, Yum! Brands (Taco Bell, Pizza Hut and KFC) and Procter and Gamble all announced that they would part ways with ALEC. ColorOfChange had been in touch with many of these companies since the launch of its voter suppression campaign last year.
"The ColorOfChange community thanks the many allied organizations whose members have joined us in demanding accountability from ALEC's corporate sponsors, and whose research has provided a foundation for our members' efforts," Robinson said.
The Center for Media and Democracy, Common Cause and People for the American Way have all done excellent work exposing ALEC and more recently joined ColorOfChange members in demanding accountability. CREDO Action was an early partner in the ColorOfChange campaign, asking its members to sign the petition demanding that corporations to leave ALEC. CREDO Action, as well as Common Cause, People for the American Way, Progressive Change Campaign Committee, SumOfUs, MoveOn.org and others have joined ColorOfChange members in making thousands of phone calls to corporations that support ALEC. Progress Now, Progressive Change Campaign Committee, MoveOn.org and others have successfully put pressure on state legislators to leave ALEC, resulting in at least 34 legislators ending their memberships in the organization.
Confronted with the campaign's success, ALEC has struggled to respond the loss of many of its corporate backers. At one point, the 40-year-old group announced it would disband the task force responsible for the voter suppression and "stand your ground" bills, a move ColorOfChange labeled a PR stunt. ColorOfChange's suspicions were confirmed when a Texas legislator who had chaired the disbanded committee told a newspaper reporter that the work of this task force would simply move elsewhere within ALEC. Meanwhile, ALEC's primary defenders have disseminated erroneous information about ColorOfChange and allied organizations, with Fox News providing a platform for one right wing commentator to call the civil rights organization a "lynch mob," a dangerous characterization that shows deep ignorance about the history of racially-motivated violence in this country. "
ALEC pushes policies designed to benefit rich and powerful corporations at the expense of people of color, workers and the environment. We applaud those companies that have stopped funding the group," Robinson said. "Our members will continue to hold accountable companies that associate with an organization that has attacked voting rights."
In December of last year, ColorOfChange members began signing a petition targeting ALEC's corporate partners for their role in suppressing Black votes. The petition can be found here: https://colorofchange.org/campaign/alec/
The list of companies that have announced a departure from ALEC since ColorOfChange launched its campaign is as follows: Procter & Gamble, Yum! Brands, McDonald's, Wendy's, Mars Inc., Coca-Cola, PepsiCo, Kraft Foods, Intuit, Blue Cross Blue Shield Association, Reed Elsevier (owner of LexisNexis and publisher of science and health information), American Traffic Solutions, Arizona Public Service and Kaplan.
National Board for Professional Teaching Standards and the Bill and Melinda Gates Foundation have also left ALEC, after hearing from other Americans who are concerned by ALEC's agenda.
# # #
With more than 800,000 members, ColorOfChange.org is the nation's largest online civil rights organization.