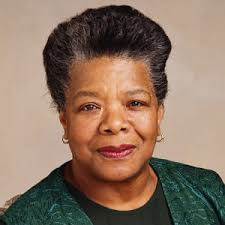 Statement from Rashad Robinson, Executive Director of ColorOfChange, on the Death Civil Rights Activist, Poet and Educator – Maya Angelou
New York, NY — "Today we mourn the passing of Maya Angelou, our nation's Poet Laureate during the Clinton Presidency who fought all her life for justice through art and beauty. She wore many hats and lived many lives — as a young mother, abuse survivor, dancer, Tony-nominated actress, and civil rights activist. We celebrate all of the Maya Angelous today.
"Maya Angelou's work reflected and chronicled the experience of Black people in 20th Century America and provided insight into the lives of people across the US and the world. Her words and activism inspired generations to contemplate and face the truth about oppression and racism, and to believe in inspiration and hope. While she is no longer with us, Maya Angelou will remain a cultural and Civil Rights icon and literary giant."
"Angelou portrayed some of the most tragic periods of American history. She used the written word to call others to action and paved the way for numerous Civil Rights activists and groups like ColorofChange.org. Angelou fought for progress, unity and a brighter future. She left her mark on us all, no matter what race, creed or religion. The world is a better place because of Maya Angelou."
###
With over 900,000 members, ColorOfChange.org is the nation's largest online civil rights organization.