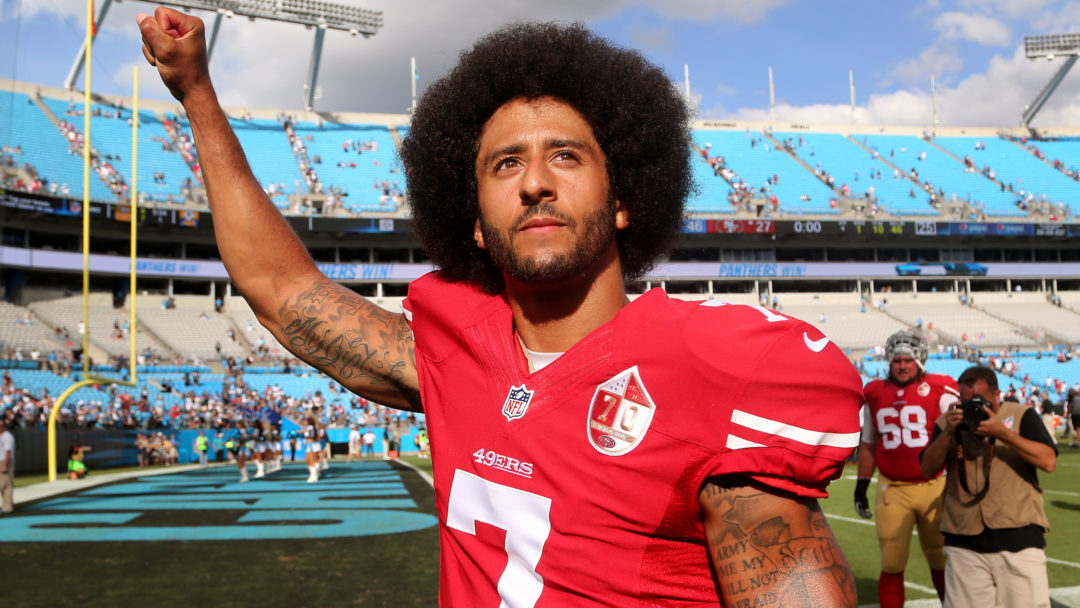 NEW YORK—Color Of Change, the nation's largest online racial justice organization, issued the following statement in response to in response to Donald Trump's comments last night about the NFL. Color Of Change is currently running campaigns in support of Black sports figures including Colin Kaepernick and Jemele Hill.
Rashad Robinson, Senior Campaign Director at Color Of Change:
"Almost every NFL owner is white. Nearly 70% of players are Black. Yet for Donald Trump this power imbalance is not enough—he wants to be sure that players who exercise their right to protest social injustuce can be fired with impunity. This is what it means to advance a white supremacist worldview.
Trump's comments are not limited to Colin Kaepernick, who has already been blackballed by the NFL.. They are not even limited to to all those NFL players who have joined Kaepernick's protest while still in the league, putting their careers on the line by speaking out against injustice. Rather, they reflect a wider view of sports in which Black people serve for the pleasure of white people, and any who deviate that—such as Stephen Curry and Jemele Hill—will be ruthlessly silenced.
####
Color Of Change is the nation's largest online racial justice organization. We help people respond effectively to injustice in the world around us. As a national online force driven by over one million members, we move decision-makers in corporations and government to create a more human and less hostile world for Black people in America. Visit www.colorofchange.org.